Claude Monet's Rouen Cathedrals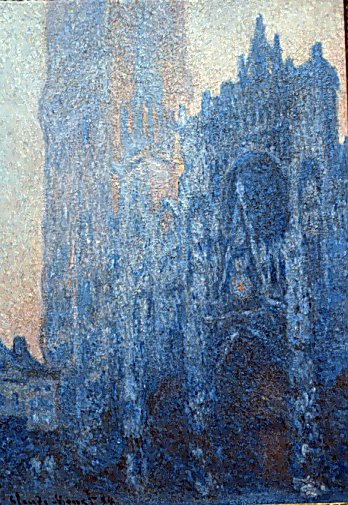 Early Morning, left: original source
My absolutely most favorite Monet series. I have sequenced them from morning to evening and most names are my own description. PLEASE (!) email me at: w-wagen@mailcity.com if you know of any Rouens I don't have so that I may add them. I have seen eight in the real world and only expect to see more through the digital world.